RETURNING TO NEW ZEALAND
6-8 DECEMBER 2019
track cycling at its finest
The world's best track cyclists will set the Avantidrome alight once more when the TISSOT UCI Track Cycling World Cup returns to Cambridge for the fourth leg of the 2019/20 series!
Support New Zealand's track stars and rising talent as they race for medals, crucial Olympic qualifying points and pride on home turf!
Who will come out on top?
Be there to see all the action unfold this summer!
6 - 8 December 2019
Avantidrome, Cambridge
TEAM INFORMATION
We look forward to welcoming you and your team to Cambridge, the home of New Zealand cycling in December for the TISSOT UCI Track Cycling World Cup. For any team enquiries please contact us on info@trackworldcup.nz.
Team Information Bulletin
Custom Declarations for Medical Supplies
If your team is bringing their own medical supplies into New Zealand, it is important you declare this at customs. For more information on this, please contact the Chief Medical Officer at cmo.trackwc2019@gmail.com.
Visa requirements
It is the teams responsibility to ensure you have the appropriate visas before entering New Zealand. For more information on New Zealand Government Visa regulations, please click here.
Performance Analysts
There will be an area reserved for performance analysts on the home straight. There is limited space available for this. Please email info@trackworldcup.nz to confirm your place.
Official Language and Currency of New Zealand
There are three official languages of New Zealand. English is the dominant language spoken by most New Zealanders. The two other official languages are Māori and New Zealand Sign Language.
The New Zealand dollar ($ or NZD) is the currency New Zealand. It is divided into 100 cents. Notes are available in $100, $50, $20, $10 and $5 with coins used for $2, $1, 50c, 20c and 10c.
For currency conversion rates click here.
Accommodation, transfers and meals
Our travel provider, Orbit Travel, can help with all your travel, transfer, accommodation and catering needs.
There are a range of packages available for travelling teams. The official accommodation packages can be viewed here. For more information, contact cycling@orbit.co.nz.

Orbit can also help tailor a package to your teams needs should you require it.
Arrival and transfers
Auckland Airport is the gateway to New Zealand and receives the majority of international flights including our national carrier, Air New Zealand. Hamilton Airport is the closest domestic airport.
Auckland Airport is approximately two hours drive from Cambridge, and Hamilton airport approximately 20 minutes. Airport transfers can be booked by emailing cycling@orbit.co.nz.
Transport
A shuttle bus to and from the Avantidrome is available from the official accommodation providers. Please contact Orbit Travel for full details and to book.
If you do not wish to use the shuttle service, we advise making arrangements for self-drive transport as there is no public transport to and from the Avantidrome. Rental vehicles can also be booked through Orbit Travel.
Track bookings - Official Training at the Avantidrome
Teams are welcome to arrive early and base themselves in Cambridge for pre-event training on the competition track at the Avantidrome. Track bookings prior to Tuesday 3rd December can be made directly through the Avantidrome by contacting Colin Dixon at colin.dixon@avantidrome.nz. Track use during this time will be on a shared basis with no medical provision and limited to two hours per team, per day. Track hire fees apply and teams will be invoiced prior to arrival.
The Avantidrome will be available for official training from Tuesday 3rd December. A training schedule will be distributed by the UCI once all teams have confirmed their arrival details.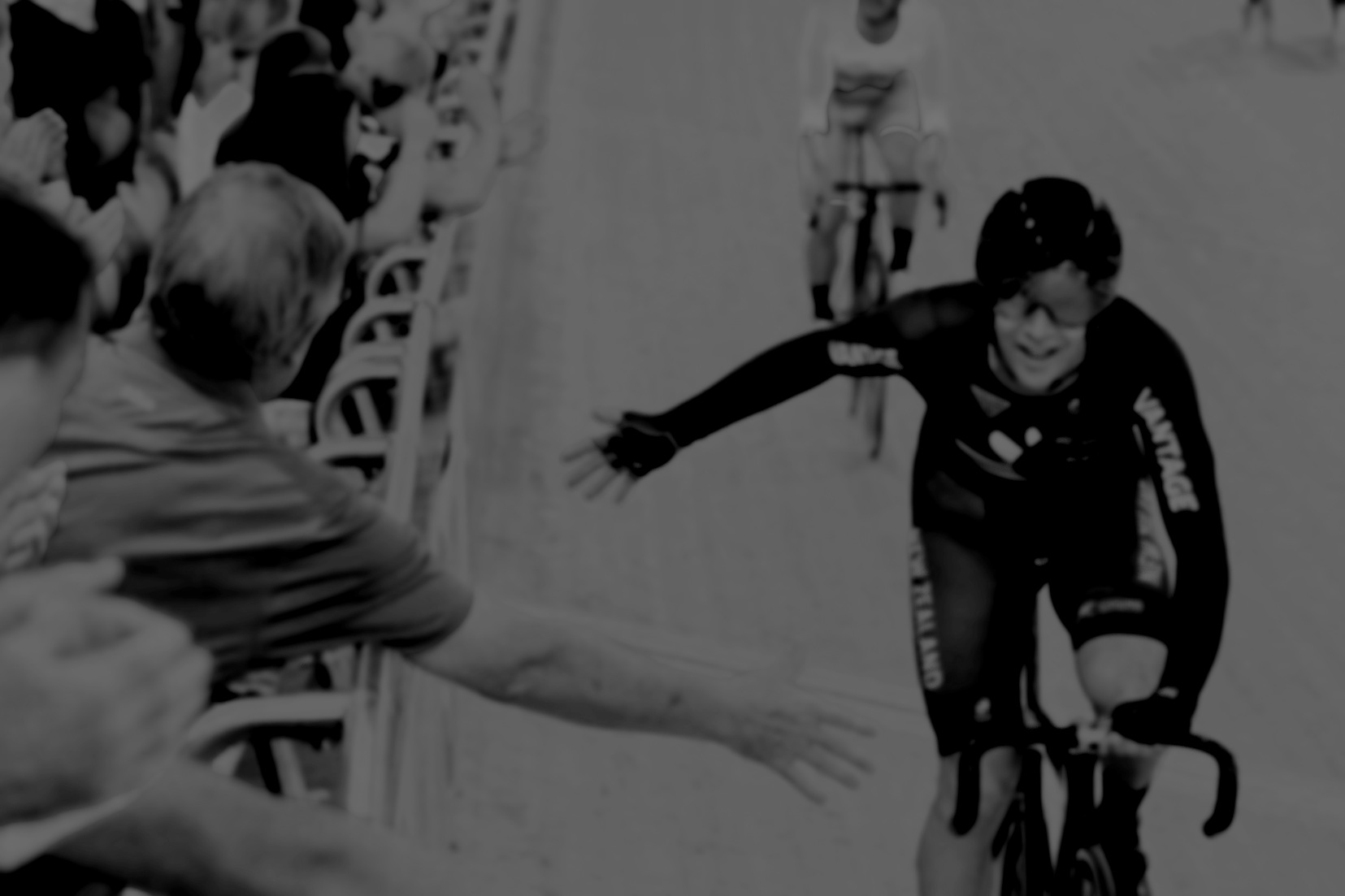 The Venue - Avantidrome
The purpose-built Avantidrome is New Zealand's only UCI accredited track cycling venue, and offers a world class spectator experience. Opened in 2015, the venue has an intimate 1,500 seat spectator capacity and excellent facilities.
The Avantidrome is located at:
15 Hanlin Rd
Cambridge 3283
Waikato
New Zealand
Click here for a map to the venue.
getting here
DRIVING: The Avantidrome is located on the St Peters School grounds. It's a 5 minute drive from Cambridge and 20 minutes from central Hamilton.
If you're coming from Hamilton, drive past the normal entrance via St Peters School, and turn into the same entrance as those coming from Cambridge. Traffic management will be in place to direct you to the right entrance.
If you're coming from Cambridge, take the normal left turn into Hanlin Road.
CYCLING/WALKING: From Cambridge, it's a 5km ride or walk along the Te Awa River Ride to the Avantidrome. There is plenty of bike parking on site, just bring a bike lock.
Parking
Parking at the event is free, and there will be marshals to show where you to park. For those that require it, there is accessibility parking closer to the entrance.
Entry
From the carpark, cross the road to Gate 1 via the designated pedestrian crossing point. At the gate, get your ticket scanned by one of the volunteers and the head into the venue. You will walk through food vendors and exhibition sites before you arrive at the main entrance.
At the end of the morning sessions, spectators need to leave through the designated exit doors on the far side of the concourse (not the entrance door). This is so the venue can be cleared and cleaned before the next session.
If you have a ticket to the night session, follow the usher's directions back to Gate 1 and you can re-enter the venue. The velodrome doors will open again once cleaning has taken place.
If you are not returning for the night session, follow the usher's directions back to the carpark. Traffic management will be in place to monitor traffic flows.
Wheelchair Access
For wheelchair users, there is a lift to the concourse and a ramp. Wheelchair accessible bathrooms are located on the ground floor of the building.
Did you know?!
You can watch the official training days (3 - 5 December 2019) for FREE!
Seating
You will find your section letter, row letter and seat number on your ticket. Please sit only in your designated seat. If the session is not full, you will be able to move to vacant seats. If you're not able to find your seat, please seek assistance from one of our friendly usher team.
Tips
1. The temperature inside the velodrome will be around 30 degrees celsius. Wear light layers and drink heaps of water to stay hydrated.
2. The Avantidrome and the St Peters campus are smoke free. Please respect this and move offsite if you need to smoke.
3. While it can be tempting to look over the rail at the steepest points of the track, please keep away for your own safety and that of the riders. Remember to keep a close eye on any children you have with you and ensure they are supervised at all times.
4. For those of you in the front row, don't rest or hang anything over the railings (including your feet and hands!). Athletes will ride close to the railing and you may endanger them.
5. If you are attending a night session, medal presentations will take place at the end of racing. If you can, please remain in your seats until these have finished out of respect for the riders.
Food & Drink
Food trucks will be operating on site and the Bikery Café will also be open.
You are welcome to bring your own food and water but please don't bring any glass. Water coolers will be available on the concourse to re-fill your bottles.
Event Programme
An event programme will be available to purchase when you arrive. There is no ATM at the venue so please bring cash.
Start Lists & Results
Start lists and results will be available on the Tissot timing website. The website is mobile friendly so you will be able to keep track from your smart phone.
Social Media
Follow our social media accounts by clicking on the links below! The official event hashtags are: #TWCNZ and #TissotUCITrackWC
Tickets
Tickets are available to purchase at Ticketek from 1 August 2019.
sTAY AND PLAY IN CAMBRIDGE
Home to the Avantidrome, the picturesque town of Cambridge is located in the heart of the Waikato region, surrounded by fantastic countryside for road cycling, great off-road cycle trails and recreational cycle paths.
Cambridge and neighbouring Hamilton offer a range of accommodation options, great coffee, eateries and food experiences, shopping, and the wider Waikato region is home to some of New Zealand's top tourist attractions.
Stay a few days and enjoy all that the Waikato has to offer!
Make booking your trip easy
Our travel provider, Orbit Travel, can help with all your travel arrangements – flights, transfers, accommodation and activities while you're here. Get in touch with Orbit by emailing groupsandevents@orbit.co.nz to tailor a travel package to your needs.
partners & sponsors
Partners and sponsors are a big part of bringing major events to life.
Thanks to our team of official partners and sponsors for helping us to ensure a successful event in Cambridge!
tissot
INTERNATIONAL TITLE SPONSOR
cycling new Zealand
NATIONAL SPORTING ORGANISATION
NEW ZEALAND MAJOR EVENTS
INSTITUTIONAL PARTNER
WAIPA DISTRICT COUNCIL
INSTITUTIONAL PARTNER
HAMILTON CITY COUNCIL
INSTITUTIONAL PARTNER
aqua splash
OFFICIAL SUPPLIER
champion system
OFFICIAL SUPPLIER
If you'd like to know more about the partnership opportunities available with the TISSOT UCI Track Cycling World Cup, please contact shannon.galloway@cyclingnewzealand.nz.